Check back often for the latest Foundation news!
---
Press Release
T-Shirt Auction
May 2021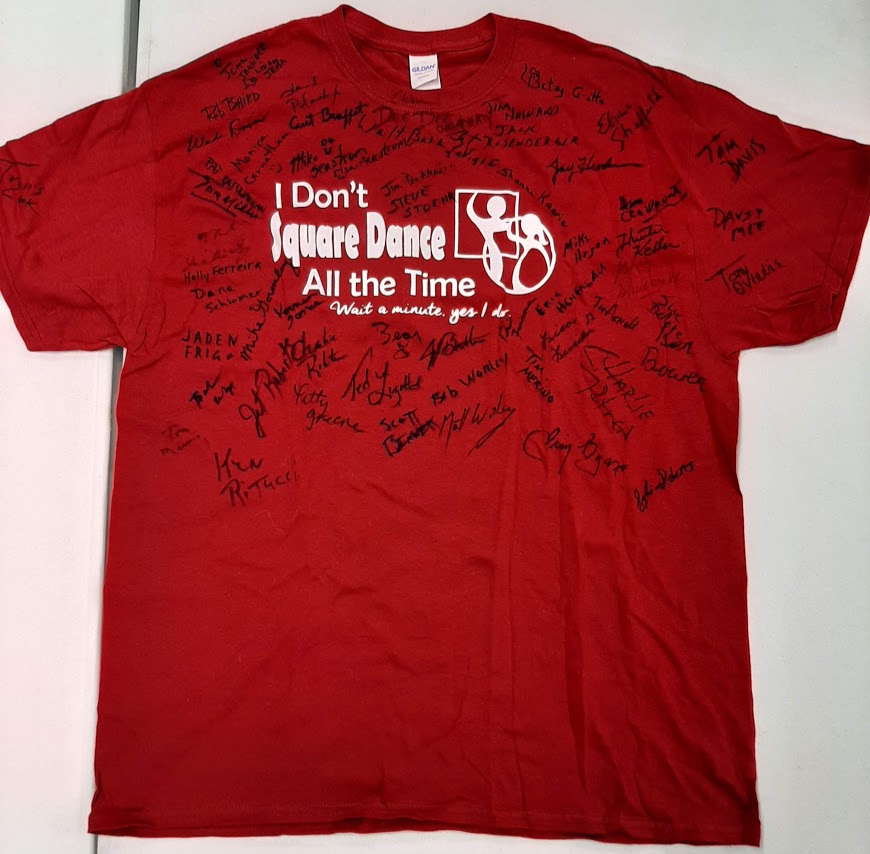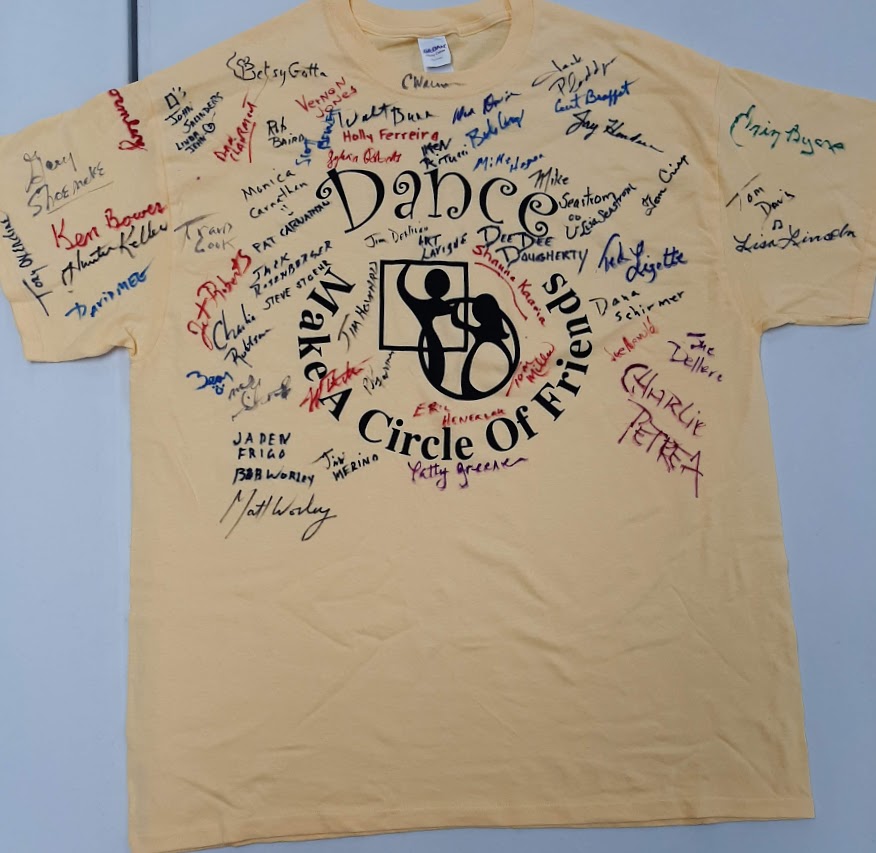 Here's your chance to own a piece of Square Dance history!
During the 2019 National Square Dance Convention some of the world's best known callers put their autographs on five Tee shirts. Now you have the chance to own one of these unique shirts with names like Tony Oxendine, Ken Bower, Hunter Keller, Mike Seastrom, and many more.
The CALLERLAB Ways and Means committee is putting two of the Tee shirts in an online auction starting 1 May 2021.
Under normal circumstances these shirts would be sold at a live auction during the CALLERLAB convention.  This year the Ways and Means committee decided to make the opportunity to own a piece of Square Dance history available to the world-wide Square Dance community
All bids will be accepted, due to platform requirements there will be a minimum bid of $1 required. You can find the auction and place your bid here.
https://www.charityauctionstoday.com/auctions/CALLERLAB-21712/
All money raised will go to the CALLERLAB Foundation to help support education, advertising, training, equipment, materials and more.
Thank you for supporting the CALLERLAB Foundation.
Juli Burr, Chair, Ways and Means committee
John Sloper, Vice-Chair, Way and Means committee
---
Press Release
Universal Codicil Available
September-October 2019

The CALLERLAB Foundation has developed a standard codicil for last will and testaments for those individuals involved in the square dance activity who would like to bequeath money to CALLERLAB and/or to the CALLERLAB Foundation for the Preservation and Promotion of Square Dancing.
This codicil is written to be effective in all fifty states and in Canada. A copy of a sample codicil can be obtained by contacting the CALLERLAB Home Office. If you are interested in using this suggested codicil to your existing will or trust agreement, please be certain to obtain legal counsel.
For additional information visit our website or contact:
CALLERLAB or The CALLERLAB Foundation
200 SW 30th Street, Suite 104
Topeka, KS 66611
(785)783-3665
Email – CALLERLAB@aol.com
---
CALLERLAB DIRECTION September-October 2019
Dance Flooring
October 15, 2019
The CALLERLAB Foundation has 2,131.5 square feet of dance flooring that is available for rent by contacting the Home Office and making arrangements. This flooring was donated by Buddy & Debra Weaver with assistance from Dana & Donna Schirmer. Contact the Home Office with any questions.
---
Press Release
Video Production
July 15, 2019
The CALLERLAB Foundation Board of Directors has approved funding a professional video production of square dancing at the Heart of America Singles Square Dance Association (HASSDA) Convention to be held at the Kansas State Student Union Ballroom in Manhattan, KS on July 26-27, 2019. This event was chosen due to the beautiful event center, the festival atmosphere of over 300 dancers in attendance along with three youthful callers.  Sleight Advertising from Omaha, Nebraska will produce videos which will include videoing from a drone and interviews with various dancers attending.  These videos will be used to create a 30 second television commercial, a two minute website video and two non-audible media videos.
These videos will be shared with various clubs and organizations to help with recruiting new dancers and educating people on the fun and health benefits of square dancing.
---